St.Stephens Green, Dublin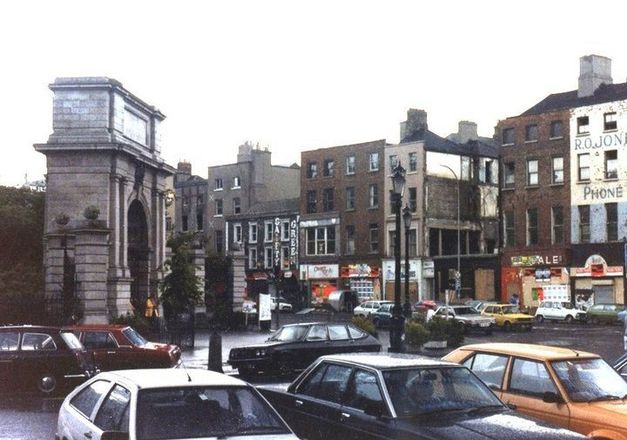 1972 - 1976
The north west corner of the green is adjacent to Grafton street. This corner of the park is the main entrance-way to Grafton St to Lower Leeson St.
The WW1 Memorial Arch is also situated here in the photo, taken when parking a car was free!
The buildings in the back are all gone now and all that remains is stephens green shopping centre.