TITANIC life boats on way to CARPATHIA (LOC)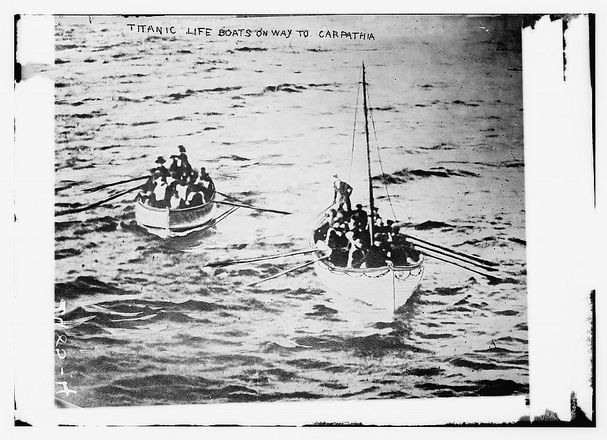 15 April 1912
From Library of Congress

Bain News Service,, publisher.

TITANIC life boats on way to CARPATHIA

[1912 April]

1 negative : glass ; 5 x 7 in. or smaller.

Notes:
Title from data provided by the Bain News Service on the negative.
Photo related to the disaster of the RMS TITANIC, which struck an iceberg in April 1912 and sank, killing more than 1,500 people. Photo possibly taken by passenger J.W. Barker. (Source: Flickr Commons project, 2008)
Forms part of: George Grantham Bain Collection (Library of Congress).

Format: Glass negatives.