Third Army Corps Nurses, 1920.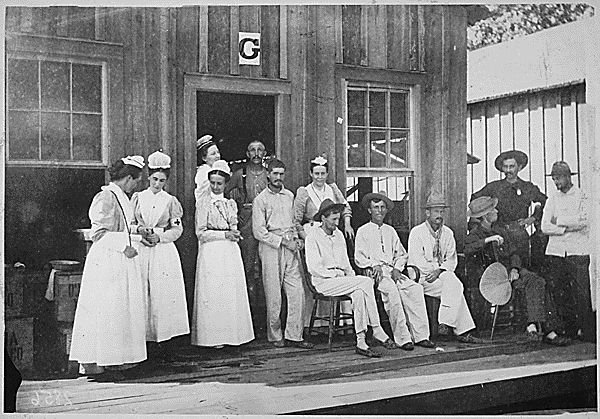 1920
Nurses and convalescent patients at Camp Thomas, Chickamauga Park, Georgia. Sternberg Hospital, Third Army Corps. The camp and hospital were located on the grounds of what is now Chickamauga Chattanooga National Military Park, Chickamauga, GA.

The hospital consisted of tents and wood barracks buildings.