Cities Service Boston Shipwreck Site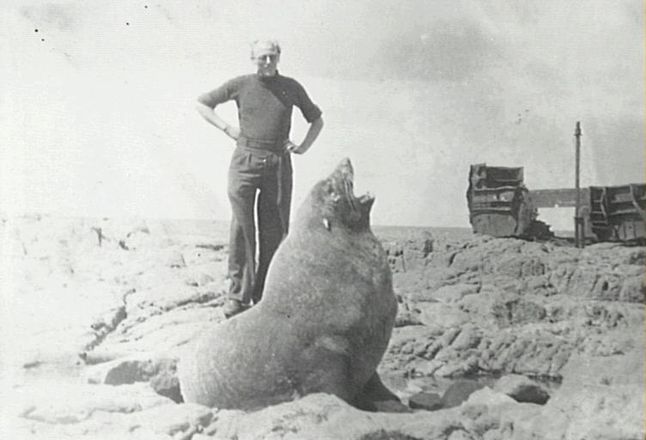 1943
Seal meets man on site of the 'Cities Service Boston' wreck.

The United States tanker 'Cities Service Boston' ran aground at Bass Point, Shellharbour on the 16th May 1943.

Despite the very rough seas, soldiers from the 6th Aust M.G. BN AIF rescued the entire crew of 62 Americans, with the tragic loss of four Australian soldiers. They were Sgt W F Allen, Pte G W Pitt, Pte R J Snell and Pte B H Symons.

A memorial dedicated to their bravery, on the 8th September 1968, stands on the northern side of Bass Point.

To see more photographs in our collection visit Shellharbour Images http://www2.photosau.com/Shellharbour/scripts/home.asp

Photographs copyright Shellharbour City Libraries.